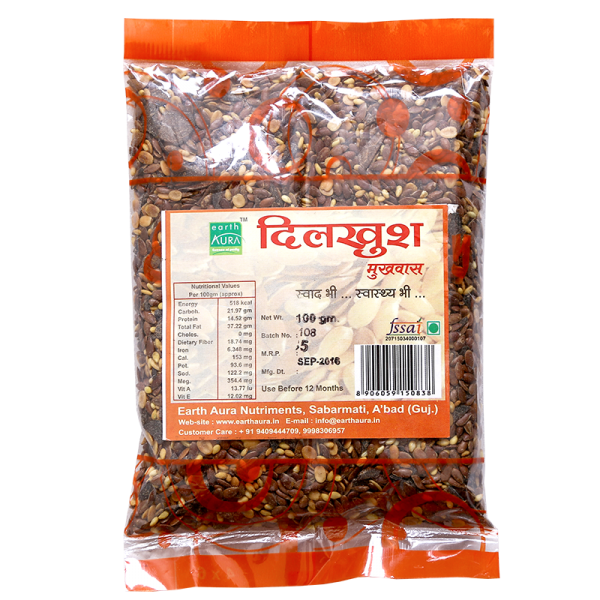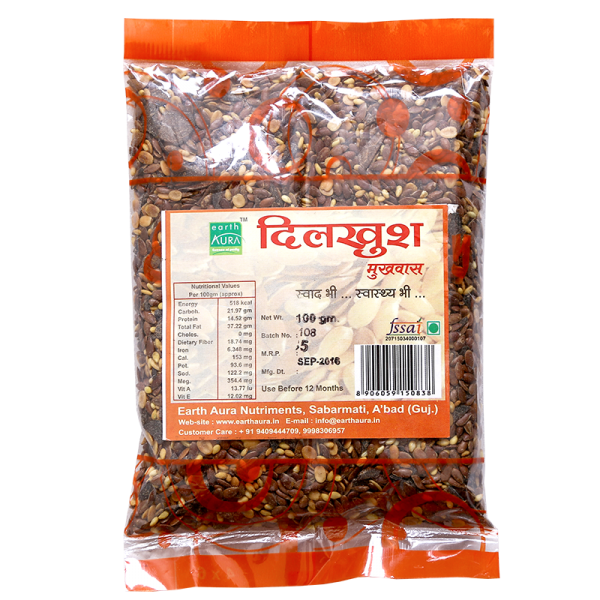 
 
DILKHUSH MUKHWAS
Reference:
Benefits- 
If you are a vegetarian or don't eat fish, flax seeds can be your best source of 

omega-3 fats

.

Increases fat and sugar metabolism.

Powerful free radial scavengers.

Increase enzyme and bile secretion which is essential for effective digestion and absorption. of nutrients in the foods we eat.