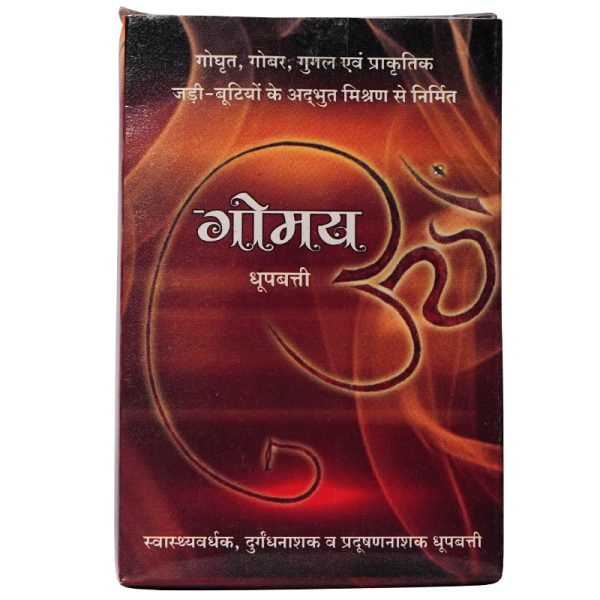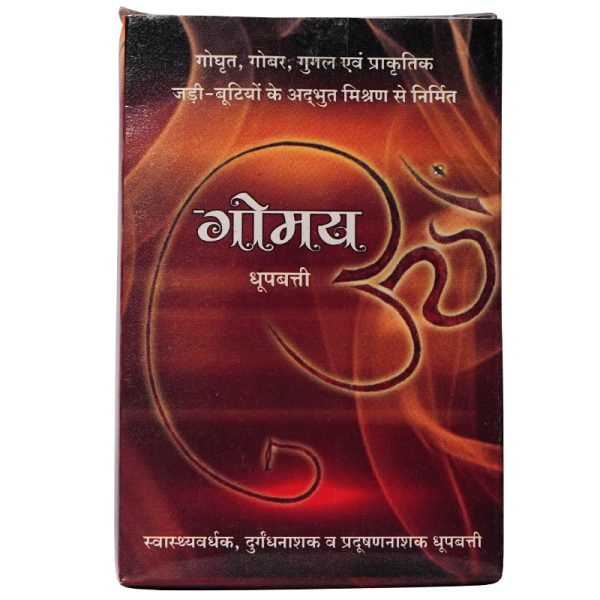 
 
GOMAY DHOOPBATTI
Reference:
20 Piece 

Natural Air Purifier made from Indian cow breed dung cake.
Since time immemorial, cow dung is used for various purposes in our daily life. e.g fuel, wall & floor coating, body scrubbing, worshipping etc. Cow dung is considered very auspicious as Goddess Laxmi resides in it.in present times, this usage of cow dung has been forgotten by new generation. So, to revive and sustain our ancient & rich culture, we have brought Gaumay Dhoopbatti.

Benefits- 


This Incense stick (Dhoopbatti) makes the environment holy, pure, moral and pollution free

Keeps the mind cheerful  and body energetic

The fumes of  'Gomay' create a cocoon (Suraksha Kavach)

It makes the environment healthy and aromatic by killing the micro-organisms

It increases fresh oxygen level which improves your breathing ability as well as spread aroma which create relaxing and meditative atmosphere.

How to Use? 

Simply Light it. Keep away from flammable materials as well as out of children's reach.