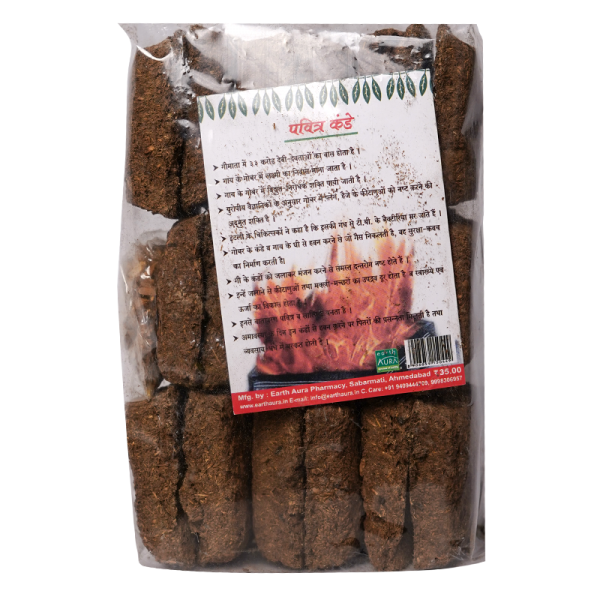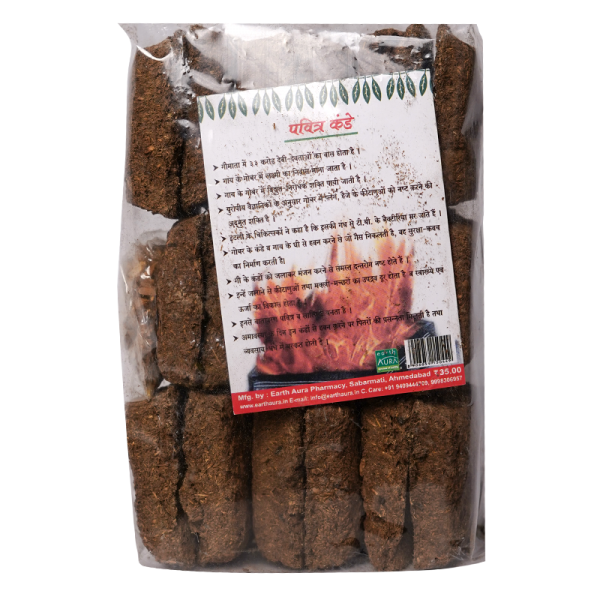 
 
PAVITRA KANDE
Reference:
18 Piece 

Natural Air Purifier made from Indian cow breed dung cake.
It is believed that 33 crores deities reside in Gaumata. All the things derived from 'Gaumata' i.e. milk, ghee, urine, cow dung etc. are useful in many ways. Science have also discovered that 'havan' done by cow dung cakes made from cow dung and cow ghee, purifies the atmosphere and promotes positive energy that prevails health, peace and good luck. 'Havan' done by these cakes on NO-MOON (Amavasya) days has a special significance. It destroys all ill omens, misfortunes, obstacles and influences of unpropitious planets prevailing peace and prosperity to the family.

Benefits- 

Natural Air-purifier, brings positivity in environment, kills germs & mosquitoes, divine aroma, gives peace of mind. It increase fresh oxygen level which improves your breathing ability as well as spread aroma which create relaxing and meditative atmosphere.

How to Use?


Simply Light it and add 1-2 spoon of Ghee in it. Keep away from flammable materials as well as out of reach of children.