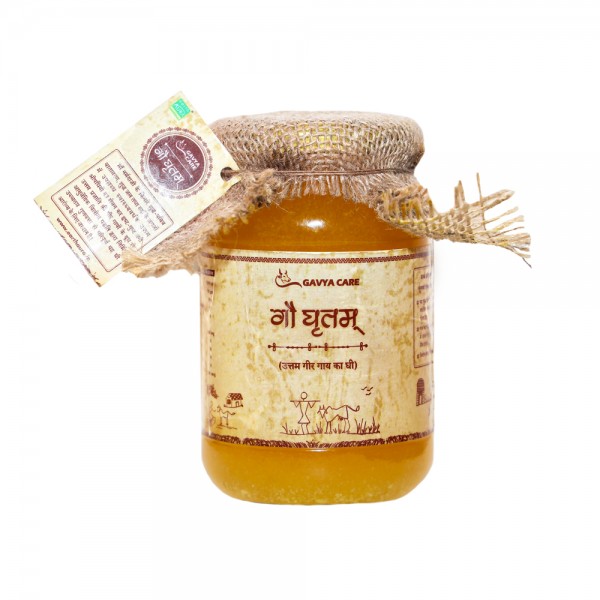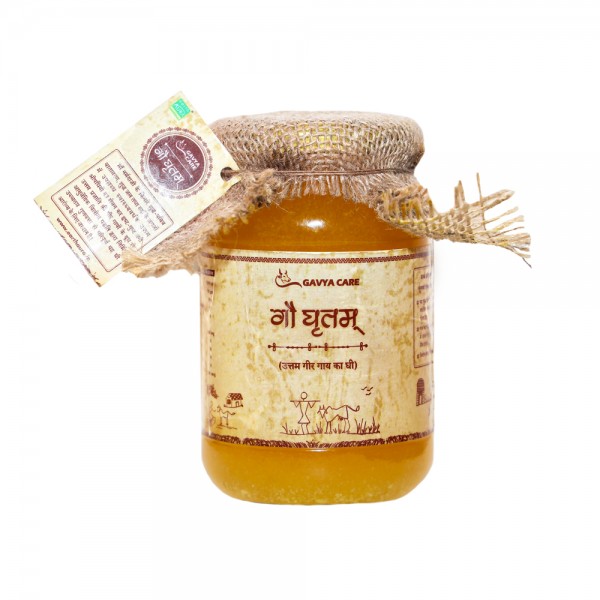 
 
PURE A2 GIR COW GHEE
Reference:
500ML


GAU GHRITAM - PURE A2 GIR COW GHEE- By BILONA METHOD
Out of many benefits of using the Desi Gir Cow's A2 Milk in Vedic A2 Ghee includes: Preventing heart blockages. Helping cure gastric problems.


Its higher nutritional values includes Protein, Iron, Sodium, Calcium, Vitamin A, D, E along with Omega 3 and Omega 6 fatty acids.


Ghee is rich in omega-3 fatty acids, which lower cholesterol and improve heart health.

The butyric acid in ghee also promotes immunity, by increasing the production of killer T cells in the gut.

Ghee contains medium-chain fatty acids which the liver can absorb directly and burn immediately, making it a healthier source of energy than most of the carbs we eat today.